What We Do
Our goal is to provide high quality dental care with the latest proven techniques and equipment. Our office is staffed with highly trained professionals who conform to Dr. Comer's strict standards. High quality dental care is an exacting and very precise procedure and is never an accident. It is the reward of diligence, hard work and on going advancements.
Why Choose Platte Valley Endodontics
Experience
We offer over 15 years of
endodontic experience.
Credentials
Doctorate of Dental Surgery
Oral Surgery Fellowship
Certificate of Endodontics
Board Certified from ABE
Technology
We use the latest technology in endodontics including:
Digital Radiography
CBCT
Ultrasonics
Microscope
GentleWave®
Rigorous assessment & use of materials.
What People Are Saying
"OK, I was a little (understatement) nervous about my first (and hopefully last) root canal. Dr. Com

er and his staff were very kind, friendly and informative. I was mainly nervous because of the stories you hear about root canals – well, once the injections were done (Dr. Comer gives a good injection) I basically went to sleep with my earpods in and my music. This was a breeze for me – he did the work and I took a nap! Thank you all!"
Meet Dr. Comer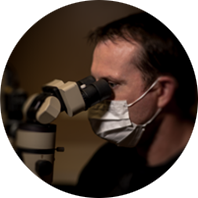 Dr. Toby Comer graduated from UNMC College of Dentistry with an advanced specialty certificate in Endodontics in 2004. He became a Diplomate of the American Board of Endodontics in 2009. Dr.Comer has been an active member of the Grand Island Community since 2004.