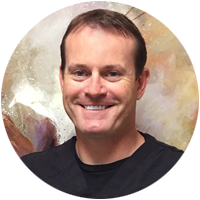 I am from Newcastle, Wyoming, a landmark nestled between Wyoming's saged plains and South Dakota's Black Hills. My family were homesteaders and cattle ranchers. They also worked coalmines, oil fields, and power companies. Therefore, I naturally was interested in dentistry. Dental school brought me to Nebraska in 1996, where I attended the UNMC College of Dentistry. I have called Nebraska my home ever since.

After dental school, I practiced general dentistry in York, Nebraska, and fulfilled a one-year oral surgery fellowship. I then completed two years of advanced postgraduate training to become a specialist in Endodontics.

In addition, I continued my commitment to endodontics by becoming a diplomate of the American Board of Endodontics. This distinction, while not required to practice endodontics, is considered the ultimate clinical credential. Less than a quarter of all practicing endodontists have attained the diplomate status.

Though I dedicate many hours to endodontics, my days would not be complete without the beautiful chaos of family life. My wife, Katie, and I have 3 boys; Eli, Brody, and Dane. We are ever moving trying to keep up with their many activities such as golf, show choir, musicals, basketball, and baseball.

In conclusion, I feel fortunate to meet so many interesting people every day that hail from the communities of Nebraska, Kansas, and South Dakota. It is a privilege to work with the many skilled dental colleagues that serve these communities. I am thankful that my family and I can be a part of 'the good life' in Central Nebraska.